They say "celebrities are just like us" and, at least in terms of growing up, that's true. They were once just everyday folks who lived down the street, worked at the same pizza shop we did, or played baseball with your brother.
Recently, u/RogueWolf300 explored celebrity backstories when they asked:
"People of Reddit who knew celebrities before they were famous, how different do they act now?" 
What's pretty wholesome is that most (not all, but most) of the stories are actually pretty positive, and that's gotta be worth something right?
Here are some of the most interesting responses, in any event…
1. Sandra Oh
I went to high school with Sandra Oh. She was funny, dynamic, smart, outgoing, and very into drama. In one school play, she played what I will call sort of a mime character – she didn't have lines but was still a big part of the action, commenting on what was going on through her actions.

Anyhow, in one scene as she was exiting the stage she banged her head on one of the props – you could hear the loud bang- but she was a pro and just carried on. It has been great to see her have such success, and I love that she has kept in touch with her close friends from high school (you can spot them at awards show sometimes). —mgov999
2. Wesley Snipes
My Grandpa(RIP) owned a grocery store in Miami in the late 70s. Wesley Snipes and his friends once stole some candy from his store and when he caught them he let them have it. Since then Wesley and his friends were regulars.

Once, Wesley left his bike in front of the store and it got stolen (was a pretty bad area). My grandpa gave him his old bike that he kept in the back of the store. My uncle took over in 2001 when my grandpa died. In 2007 he came back to the store while my uncle and cousin were there, to ask about my grandpa.

My uncle said they talked for a little over an hour about how he my grandpa treated him like a son. When he found out my grandpa passed he felt guilty he didn't visit sooner. He embraced my uncle and cousin and left.

My uncle said he told him they plan on having the building repainted while they talked. About a week later a crew of painters arrived and told my uncle they were already paid to have the building repainted. Such a genuine dude. —Shaka-Zulu1
3. Chris D'Elia
I went to the same high school as Chris D'Elia. He was a dork, but still arrogant. He worked on the yearbook and gave himself like three or four pages so he could write his fatuous observations and pretend it was comedy. So that hasn't changed.

But, in other ways I guess he has changed. He never had sex with high schoolers back then. —spitel
4. Ed Sheeran
This is real late and second hand but I knew someone who went to ACM with Ed Sheeran. He said he was lazy in class, skipped classes and just wanted to smoke weed, and my acquaintance was mad when Ed started getting more and more famous when Ed didn't even bother with his music courses. I thought that was funny. —lizziexo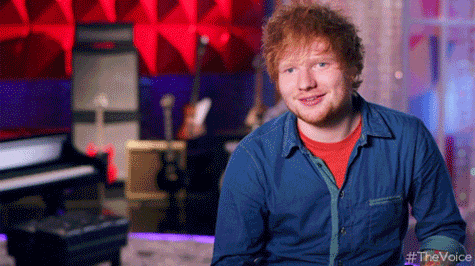 5. Rachel McAdams
Work in a restaurant about 15 years ago as a manager. Rachel McAdams walked in for an interview. She was still in acting school and serving tables to pay for it. She worked at my restaurant over the course of the next 2 summers, serving on our patio. Still friends to this day. She hasn't changed a bit. Still bikes to get groceries. —Pymm
6. Joe Keery
I went to college with Joe Keery aka Steve Harrington in Stranger Things. He was my college boyfriend's suitemate and just the nicest guy. His hair has always been dreamy and amazing. Last time I saw him was at a viewing of the Hateful Eight after we graduated and he still made a point to come over and say hi! —piggieees
7. Tom Hanks
A friend of mine was friends with Tom Hanks in high school and went to prom with him. He still writes her personalized Birthday cards on one of his typewriters. —ScottishHeat
8. Mark Ruffalo
I went to high school with Mark Ruffalo. He was nice. He was "one of those thespians". Our high school had an acting group that challenged the students to get out of their shell and do things in front of strangers like introducing yourself as the wild fairy of the woods and presenting them with a flower.

We didn't talk much, but like I said, he was a good guy. —vman4402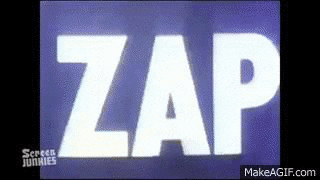 9. Megan Fox
Went to middle school with Meagan Fox for a bit. She rode my bus and she mostly kept to herself. Most of the guys would fight over who was going to sit next to her but she was very shy and didn't really have much to say. —binnygeo
10. Rupert Grint
I went to school with Rupert Grint (Ron Weasley from Harry Potter). I was into acting too, so we had done a few school plays together. He was really nice, very chill, a good laugh. I haven't seen him since school days, but he kept coming to classes whenever he wasn't filming, was always happy to chat about the movies.

Sometimes he'd need a little break from so many people wanting to talk, and would come and hang out in the library, and honestly, you'd never know he was in the biggest film series at the time.

Honestly, I think a lot of these answers boil down to if they want fame or not. Rupert loved what he was doing, but didn't care about being famous and having people kiss his arse. Just a nice normal kid. —calls_you_a_bellend
11. Daisy Ridley
A co-worker of mine met Daisy Ridley while on a backpacking trip, got to know each other pretty well while traveling together. She told my co-worker that she wanted to become an actress, looks like that panned out pretty well. They said Daisy was an absolutely lovely individual. —TentCityVIP

12. Flight of the Conchords
I knew Bret & Jemaine (Flight of the Conchords) back in the late 90s / early 2000s, and met Taika Waititi a few times too – I was a big fan of his art at the time, there was one painting of someone in a bathtub that stuck in my head. (I knew Bret better than the others, because he was in a reggae band with my good friend Barnaby).

As far as I can tell, they are all… exactly the same. —paulfknwalsh
13. Dolly Parton
I live in the town where Dolly Parton grew up, and practically everyone above the age of 50 who grew up here claims to either be a distant relative of Dolly's, or they claim to know her in some way. Everyone has their story of the time they met Dolly. It's pretty obvious, but regardless of who you talk to, Dolly has always been sweet and generous, but everything has simply grown exponentially due to her fame.

Examples are the millions of books she gives out for free to children around the globe each month, or how she gave out $10,000 cash to many of my close friends after their houses burned in a fire a couple years back.

Thousands of people are employed here and work for one of the businesses she owns, and it's a tad strange to see when you walk in, but the birthing center at the local hospital is funded by and named after her. I honestly can't think of one person I know who doesn't like her. Dolly's heart has only gotten bigger because of fame. —2ndbestguyyouknow
14. Steve Irwin
My Dad went to school with Steve Irwin, reckons he was exactly the same as a young fella. He would be away from school all the time on trips with Bob to rescue and rehome crocs all over Australia. No good at footy but. —kuramasusanoo
15. Jack Nicholson
My grandfather taught Jack Nicholson in High School math class. Said he was rebellious but wasn't too bad at math. —detroit_smash_ur_dad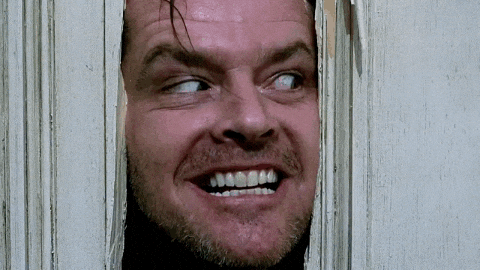 16. Paul Rudd
A friend of mine is buddies with Paul Rudd. Says he's exactly the same and a great human. —toodleoo57
17. Robert Pattinson
I knew Robert Pattinson about 15 years ago. Nice guy, friendly, a lot of fun to be with. He lived by himself in the centre of Soho, London, in a tiny one-bed flat that I think he felt like the romantic vision of a starving artist, or at least wanted to.

He had a weird side. He'd say random, violent, depraved things. He was obsessed with Jack Nicholson. He never really gave a f-ck, he had confidence and he was always himself, and he knew he could be deliberately contradictory and he used that as a personality trope. But he was a good guy, and I get the impression he's very comfortable with himself now that he has developed his career, that he acts very well, and that he can pick and choose his roles based upon what he wants to do and who he wants to work with.

Twilight for him was always a means to an end, and I think he worked it very much to his benefit, and didn't compromise himself. —DaveBrubeckQuartet
18. Bruno Mars
Bruno Mars's mom was a bartender at a local karaoke dive bar that I was a regular at.

At the time, his biggest hit was the hook for "Billionaire" by Travie McCoy.

Anyway, she was selling tickets for an upcoming concert he was having and she asked our table if we wanted to buy some. My friend declined and she exclaimed "WHY NOT! HE's MY SON!!!"

I ended up getting a couple of tickets despite not knowing any of Bruno Mars's songs. It turned out to be one of the best concerts I've ever been to. The guy knows how to put on a good live show.

The tickets were only $40 each I think. His opening act was a local group of large Polynesian men singing Motown who went by the name "Nesian 9". They were pretty good too.

The next time he was in town for a concert, he had blown up and the tickets were going for $400. I would have loved to see him again, but not at that price…

His mom was really nice, down to earth, and a pretty good singer herself. RIP Bernie. At least she lived long enough to see her son's success. —anonymous_potato
19. Queen Latifah
My coworker's dad grew up with Queen Latifah in North Jersey. His whole family loves her because they were about to lose their house, so she paid it off for them. They've never said a bad thing about her.

(Queen Latifah, if this gets back to you, thanks for what you did for your friends in NJ. Phil's a really cool guy.) —sashimi_girl
20. George Michael
My grandmother and mum were really good friends with George Michael and Andrew Ridgeley from Wham! They got invited to concerts and got to sit in special seats etc.

And a few years ago me and my family stayed with Andrew Ridgeley in his guest house in Cornwall for a weekend. But, they seemed to me like they stayed really nice to my grandparents and mum. And Andrew Ridgeley was very kind to my family when we met him. —Zaja123123
21. Ke$ha
Kesha. Total nerd. 1600 on her SATs. Quiet. A bit of a social outcast. Nice, though. You could tell she cared about others and wouldn't ever hurt a flea. —TheOftenNakedJason
22. Pete Davidson
My brother used to play basketball with a bunch of people in high school, among those who would sometimes join in was Pete Davidson.

My brother said he got ripped on a ton and no one really liked him. But that might just be because he wasn't great at basketball. —Super-Homework
23. Bill Nye the Science Guy
My 8th grade science teacher dated Bill Nye. Broke up with him because he didn't like kids. —ExpiredPilot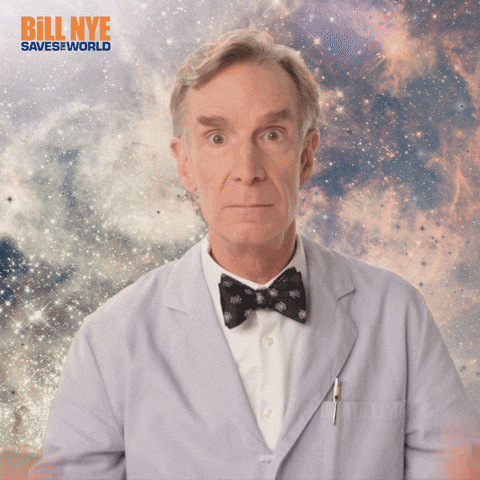 24. Post Malone
I went to high school with Post Malone. We graduated the same year. He always wore a suit to class and was that nerdy dedicated kid. Glad to see how his life turned out. I hoped nothing for the best for him and now I listen to him all the time haha. I'm just a rando to him though. We never really talked —MastahFred
25. Emma Chamberlain
I went to high school with Emma Chamberlain. She was a huge bully in high school and pretty much a brat who thought she could get away with whatever she wanted (before she got famous). Her parents were divorced which led to them both always trying to be her friend and never actually parenting her, so they basically let her do whatever she wanted.

When she said that people from her high school made fun of her because she was "poor" and that the parking lot was all BMWs and range rovers I lost my mind because SHE was the bully in high school, and while the school definitely had some wealthy students it was mostly a middle-class crowd. —klay-stan
26. Cillian Murphy
I knew Cillain Murphy back in secondary school, we didn't go to the same school but mingled a lot. He was a few years older than me.

Dude was super quite, but really damn friendly. I remember when he was cast in 28 Days Later and people were pretty hype for him, but a good few people didn't think much of it. Once it came out though a lot of people changed their tune when they could see him actually act amazingly —Scinos2k
27. Drake
I had a teacher who taught drake. Apparently he was a nice kid but then got really douchey when he started getting famous. —tryingmybset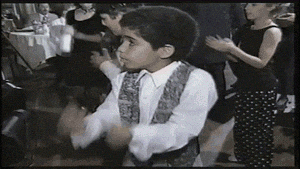 28. James Cameron
My father is a long-haul trucker, knew James Cameron in his 20s when he was a trucker too. Said the guy was always insanely smart and would go out and basically take every engine apart and put it back together so if you needed your rig fixing and he was around you'd search him out.

They stayed friends and we actually got to visit him in LA over Xmas once, now we live in Europe so don't think they talk much, but he's really smart, and intense, although not what I expected him to be like from the stories on his movies. —Patrick_B8man
29. Typer Posey
My best friend is cousins with Tyler Posey. She said he was a sweetheart before his Teen Wolf days and he still is now —RedFawn00
30. P!nk
This will probably get lost in the sea of comments, but my ex-boyfriend's mom ran a pizza shop that P!nk worked at as a 16-year-old.

I guess she would always be singing randomly at work. She'd use spoons, utensils, anything she could find to use as a fake microphone. But she was a shitty worker and would straight up walk out on her shifts whenever she wanted without telling anyone and somehow not get fired for it? She just didn't give af even back then. —StonedGardenGnome