If you, like me, have had absolutely zero exposure to the Adam Levine affair, let me apologize now for ruining your streak. Dude's been accused of cheating on his wife with a model, Sumner Stroh. She came forward this week with a TikTok admitting to a year-long affair and leaked their DMs.
And, naturally, this has turned into a meme.
1. Sara Bareilles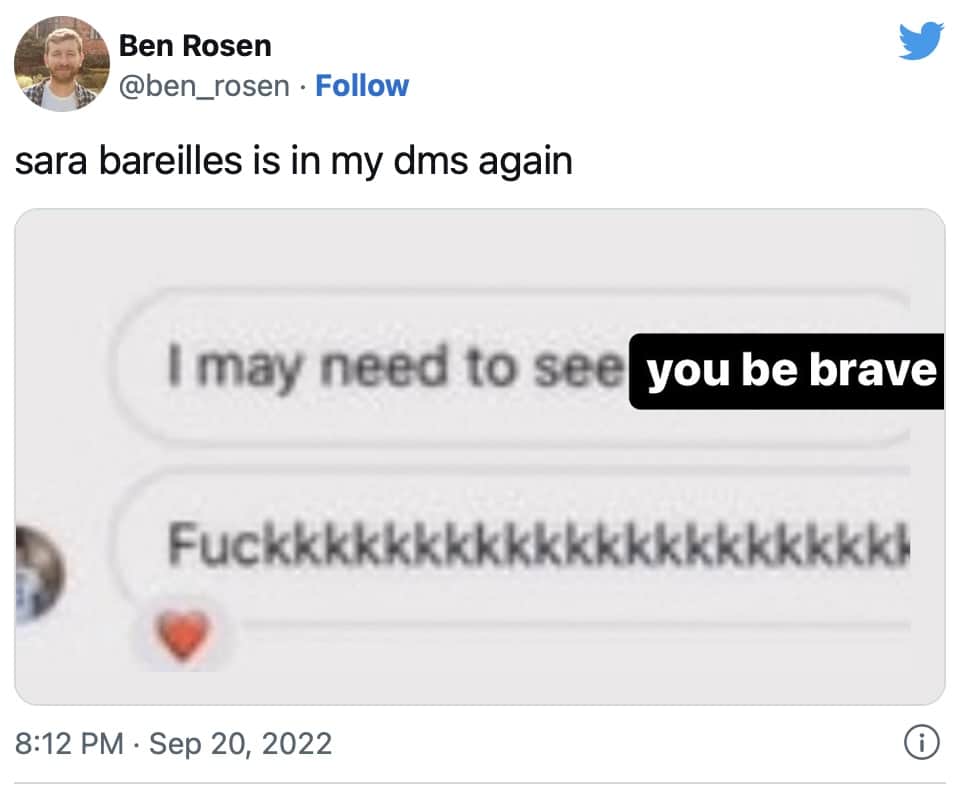 2. Flubber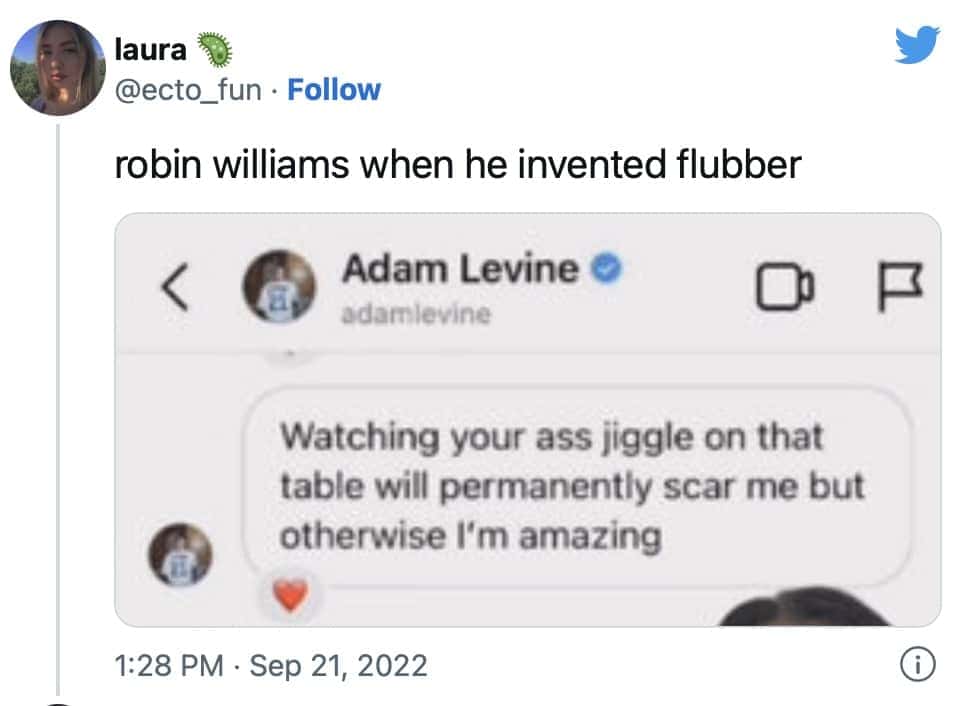 3. Too real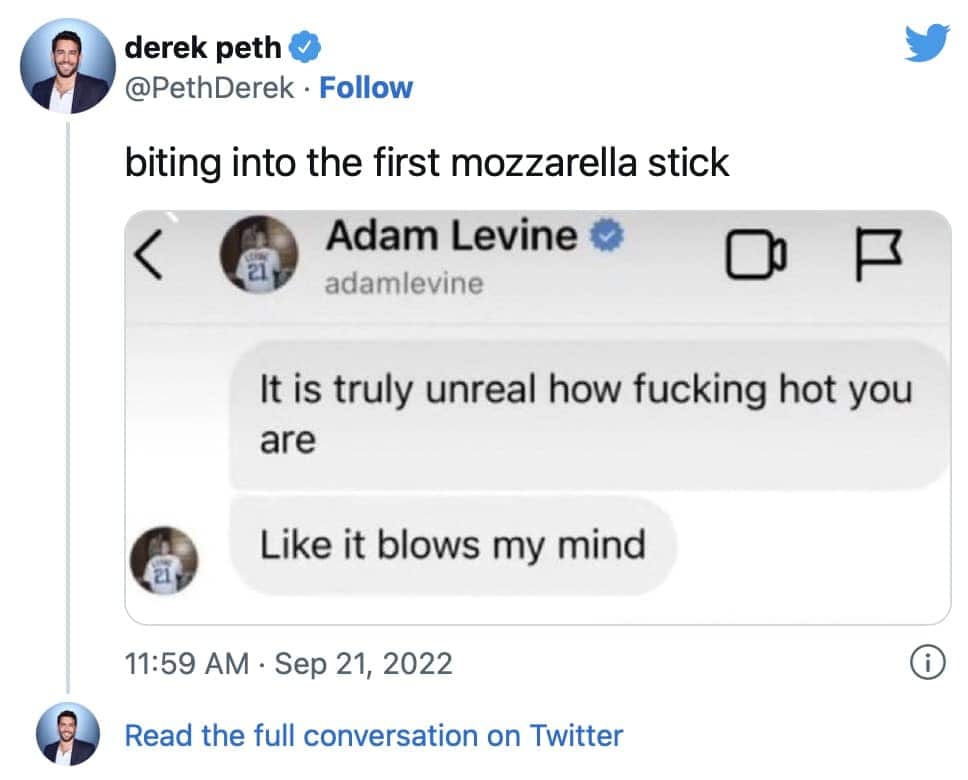 4. They talk, do we listen?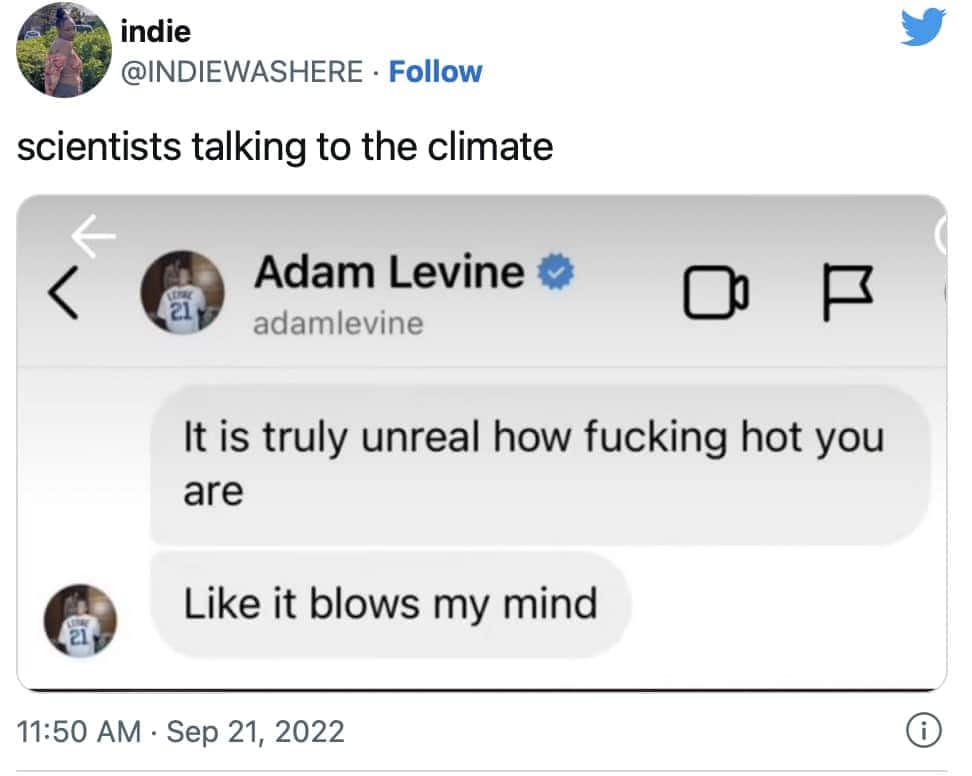 5. The body!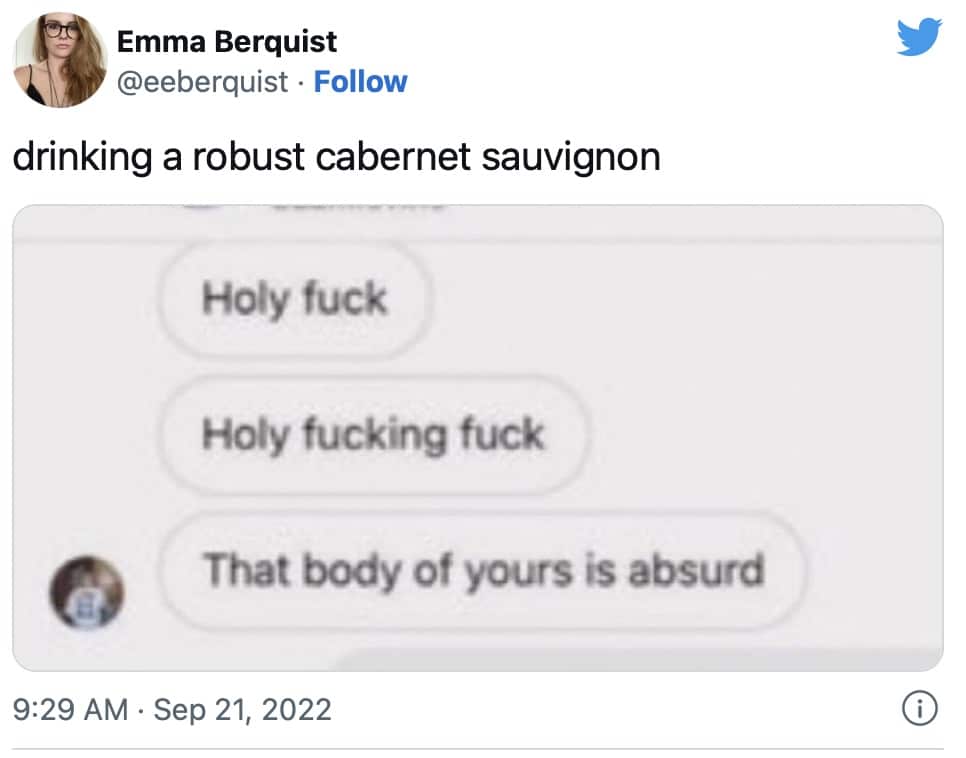 6. Holy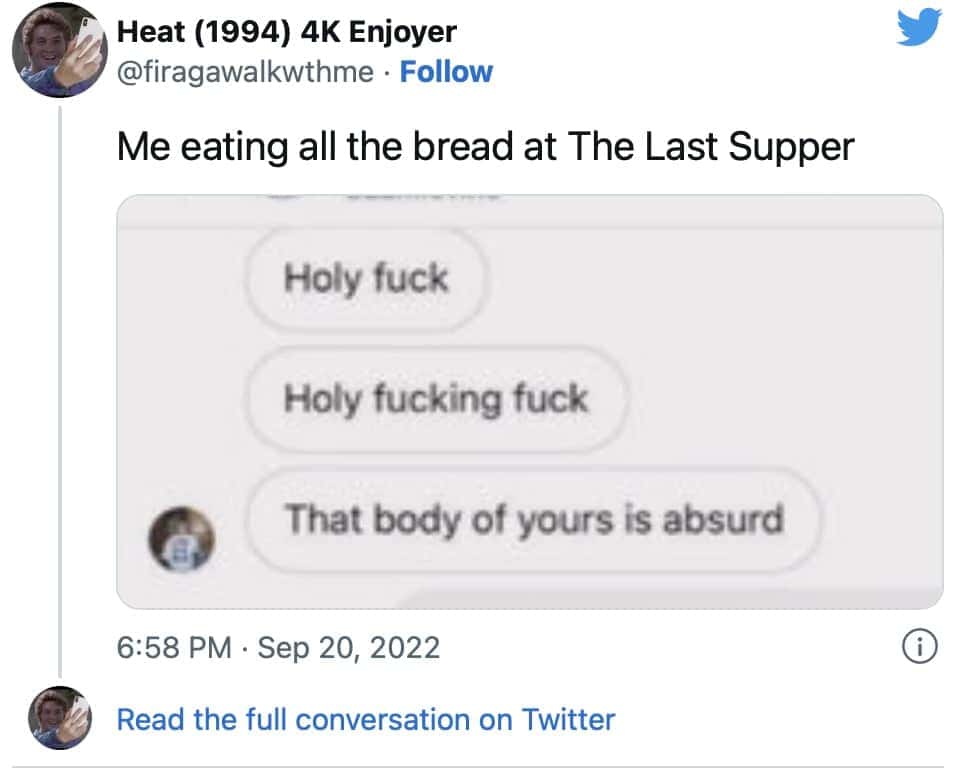 7. Goldilocks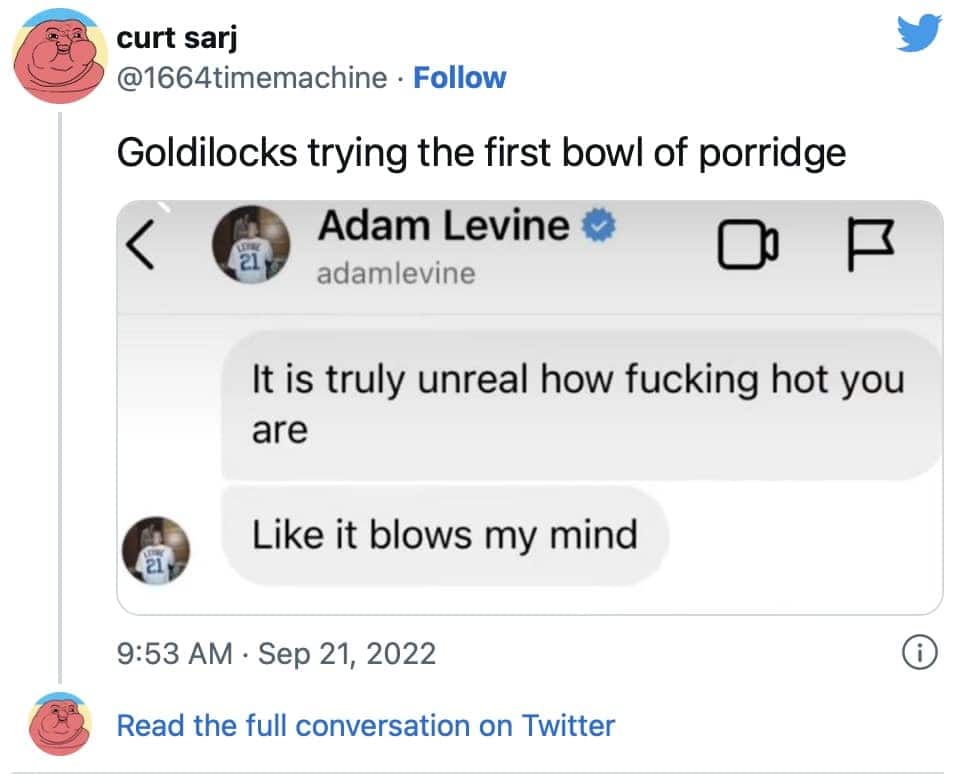 8. M&Ms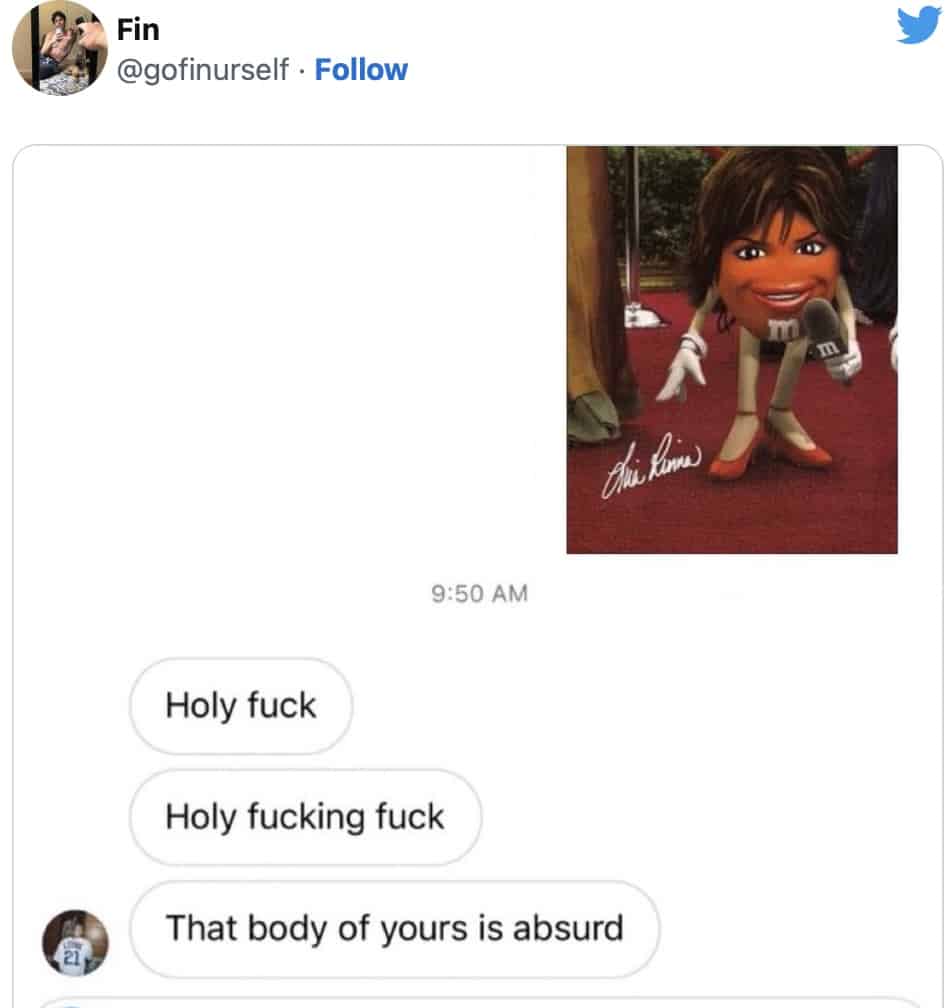 9. Camus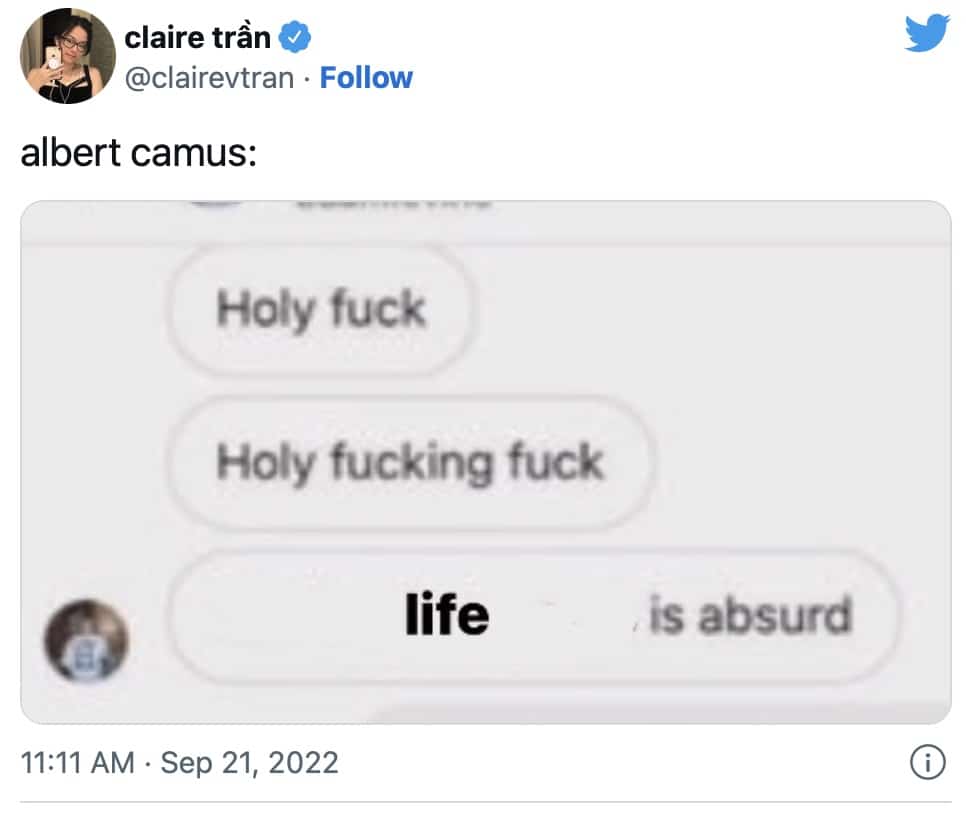 10. Zoo time!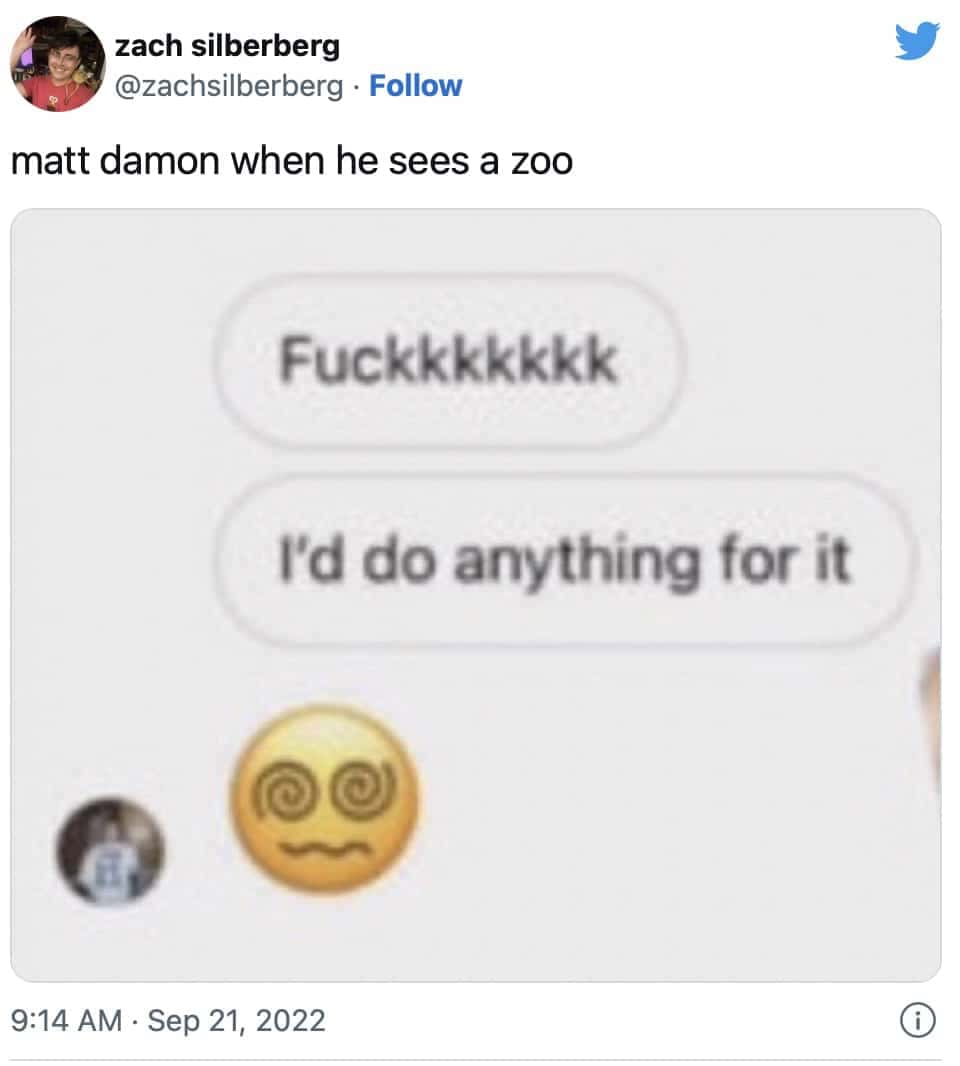 11. Platypus
12. Icarus
13. Picasso
14. Some men
15. The tabs
16. Finding Nemo
17. All tech, really
18. Blackbeard
19. CLIMATE CHANGE
20. Cool off