It's a tough time for everyone—what with the global pandemic and everything—but it is during exactly these times that people show their true colors. Even while self-isolating, millions of people have helped one another by giving away their money, time, food, or other resources.
But some folks are never in a giving mood—it just isn't in their nature. Last week, English comedian and writer Shappi Khorsandi reminded us of this fact when she asked her Twitter followers about the "tightest" thing anyone has ever done to them (in American, "tight" means "stingy"). She offered up an example of her own, writing, "When I was an A level student (skint) a (rich, got a huge allowance) friend only half-finished her jacket potato in a cafe. I asked if I could finish it (no pride). She said 'sure, you'll have to give me 50p though,'" and then challenged Twitter to "Beat that."


Twitter was quick to provide their stingy people stories. Shame knows no bounds.
1.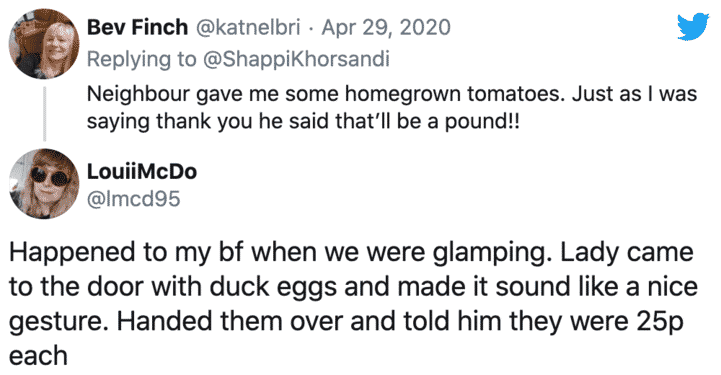 2.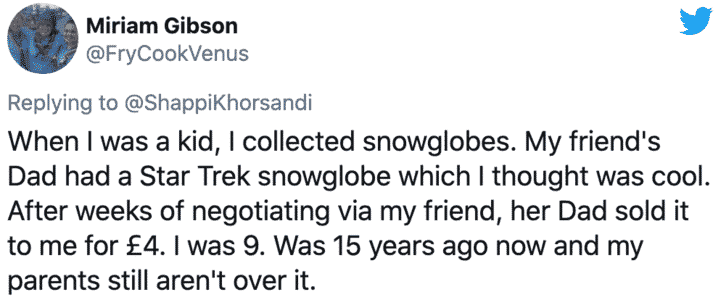 3.

4.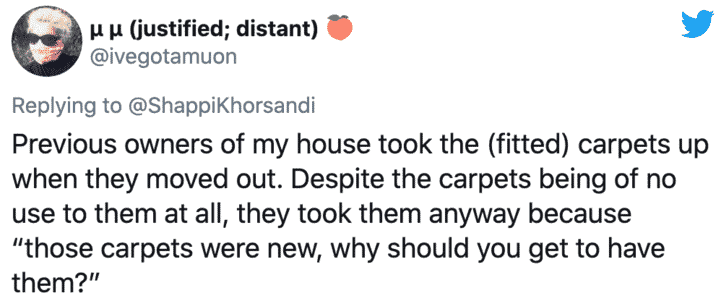 5.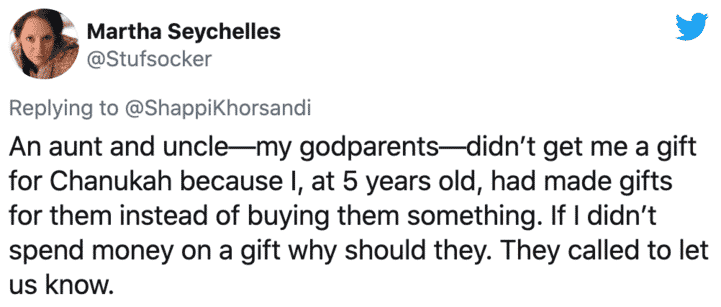 6.
7.

8.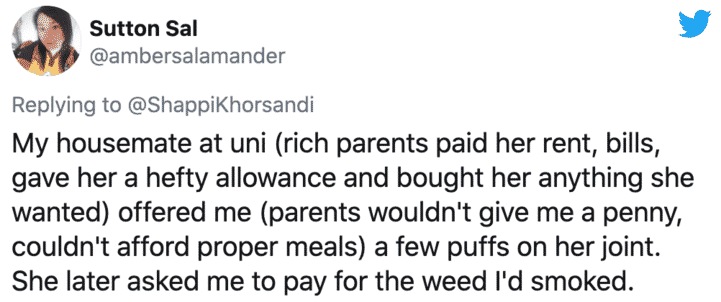 9.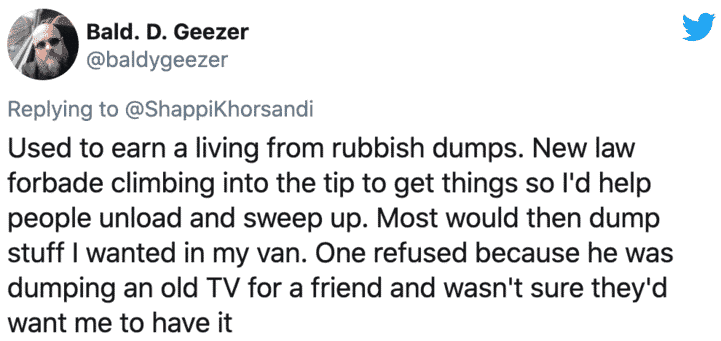 10.

11.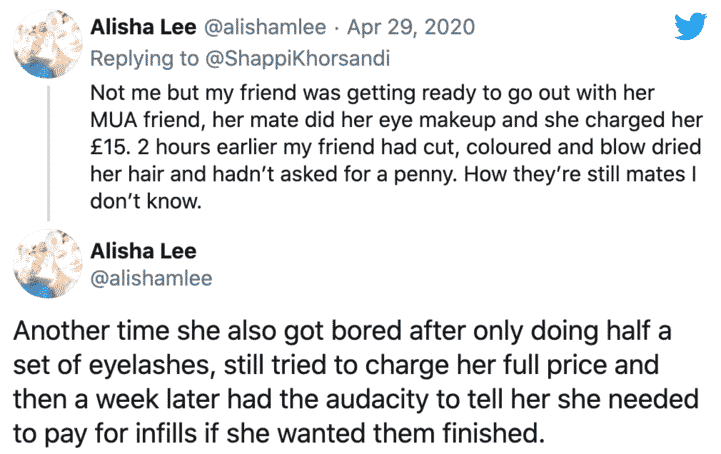 12.

13.

14.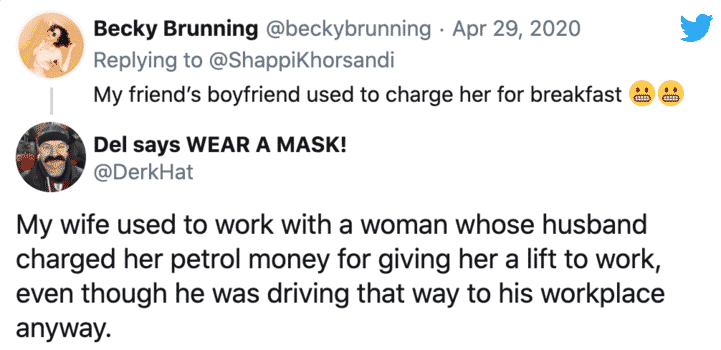 15.

16.

17.

18.

19.

20.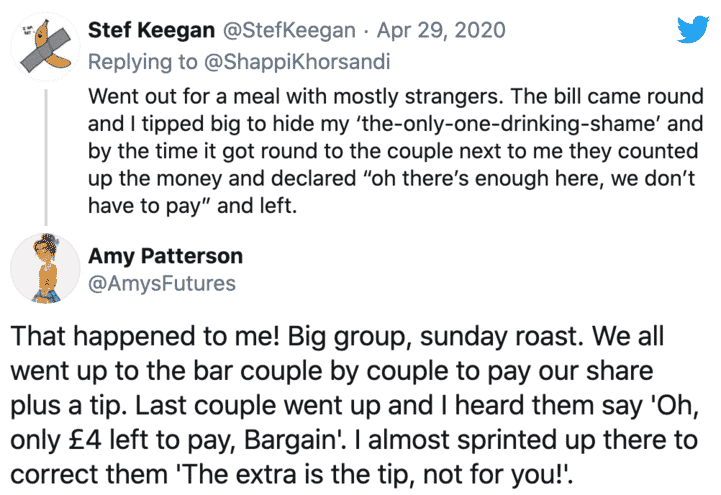 21.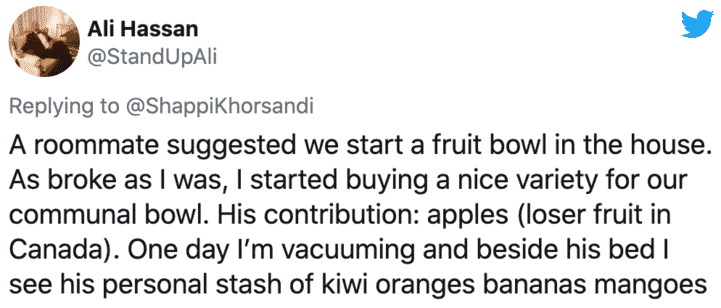 22.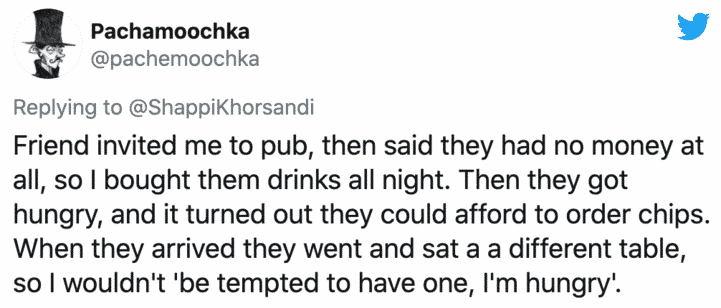 23.

24.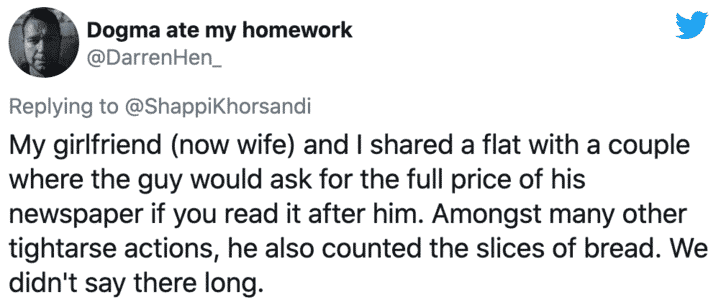 25.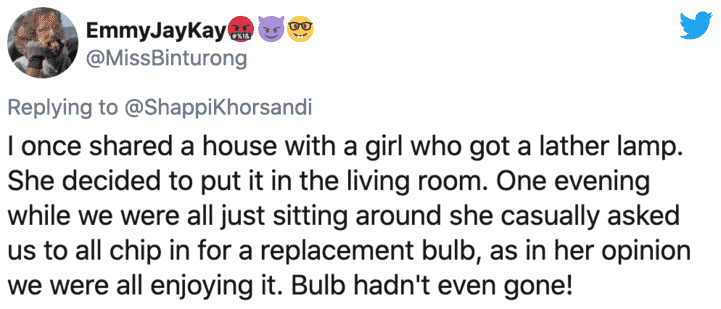 26.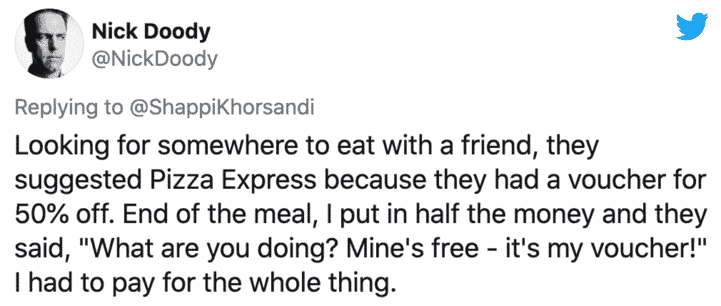 27.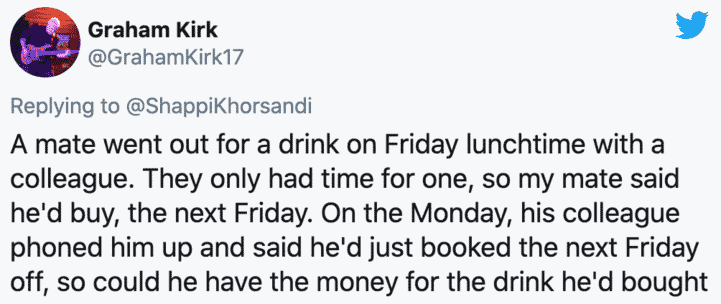 28.

29.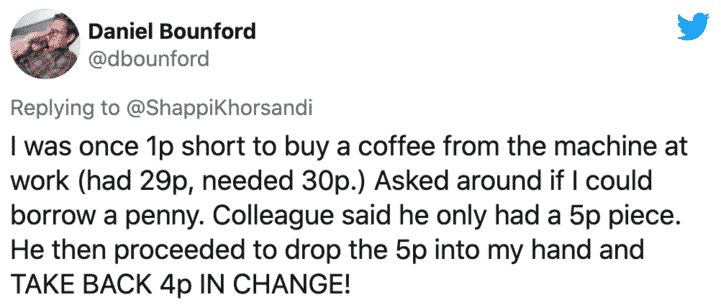 30.

More from Twitter: